Spring 2018 Events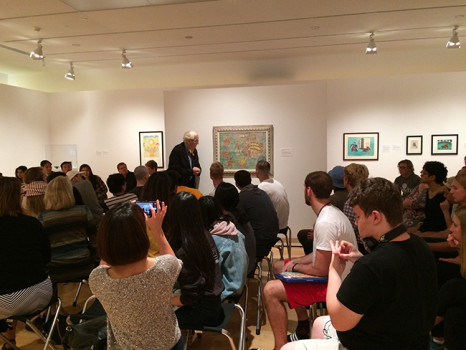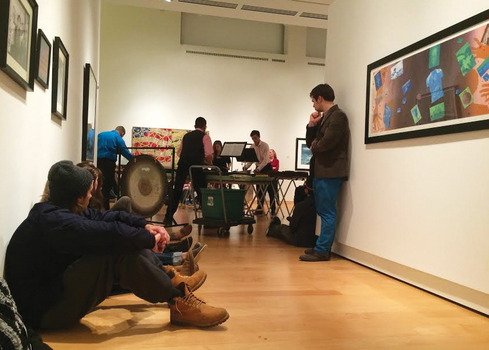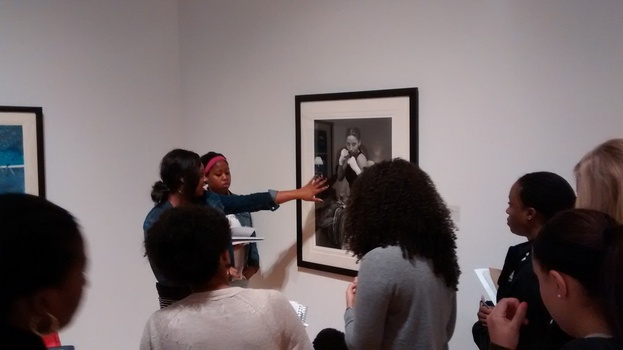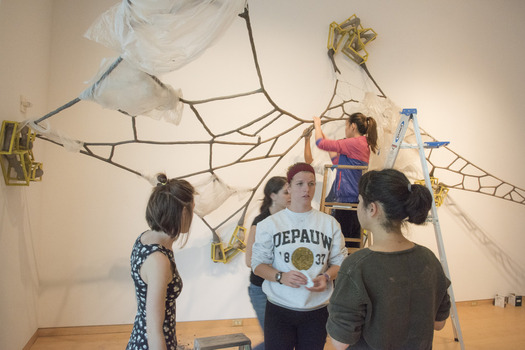 The Peeler Art Center galleries are proud to present a variety of free programs for students, faculty, staff, and the public each year. These events range from workshops and hands-on demonstrations to lectures and performances. All events are free and open to the public unless otherwise noted. For more information about a particular event, including special accommodations, please contact Misti Scott: mscott@depauw.edu or 765-658-4336.
Please see "Upcoming Exhibits" for upcoming exhibitions at Richard Peeler Art Center.
Current Exhibition information at the Richard Peeler Art Center is available here. For information about the Galleries at Emison please click here. For driving directions, please click here.
Juried Show: Opening Reception and Awards Presentation Thursday, February 1, 2017, 4:15 pm Peeler Art Center, Visual Arts Gallery The Annual Juried Student Art Exhibition features works created by current DePauw students enrolled in studio art courses. The 2018 exhibition is juried by Elsy Benitez, Assistant Curator at Herron School of Art and Design.

Jane Richardson
Ribbon schematic of CuZn Superoxide, 1983
Ink and pencil on paper
The Art of Data
TBA
Peeler Art Center, University Gallery (upper level)

Join Dan Gurnon, assistant professor of chemistry and biochemistry, and graduating seniors as they discuss their research as it relates to visually compelling data sets in the fields of biology, chemistry, and physics.



Regimes of (dis)order, 2017
Archival pigment prints, oil on canvas, paper, linen thread, natural objects
Dimensions variable
Lecture and Reception for Betsy Stirratt
TBA
Peeler Auditorium


Senior Art Exhibition: Artist Talks and Opening Reception
Friday, April 20, 2018, 5pm
Peeler Art Center, Visual Arts Gallery

An annual exhibition featuring the work of graduating senior studio art majors.



Suzanne Paladin
Self Portrait, Late 19th century
charcoal on paper
1994.13.3
Gift of Steven G. Conant '71


Gallery Tour and Reception for Controlled Identity: Portraiture from the DePauw University Permanent Art Collection
TBA
Peeler Art Center, University Gallery (lower level)

Join Dr. Katherine Mintie, a postdoctoral fellow in the Art and Art History Department here at DePauw, for a guided tour of the current exhibit Controlled Identity.

Dr. Mintie recently completed her doctoral degree at the University of California, Berkeley. She specializes in the art of the United States and the history of photography.