Spring 2020 Events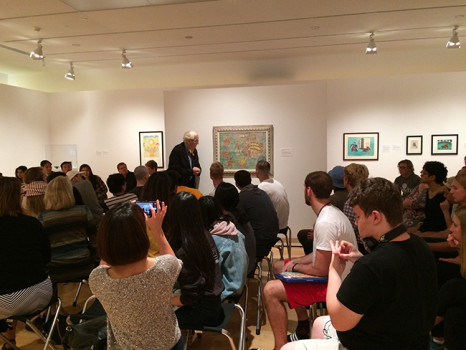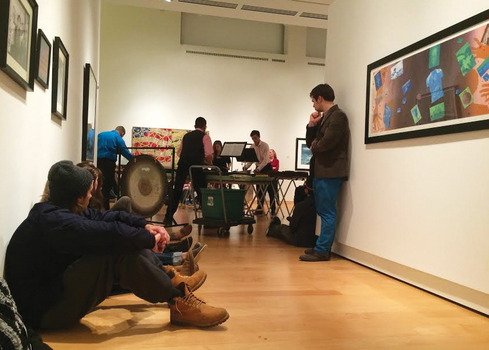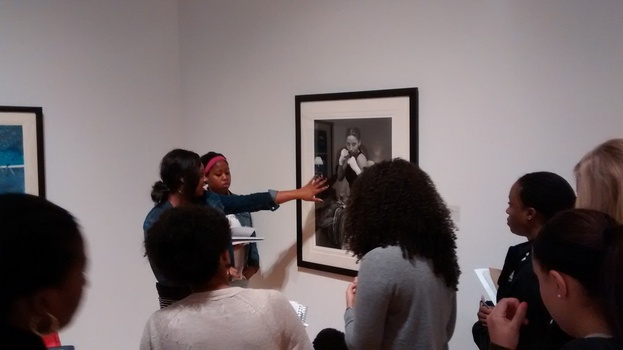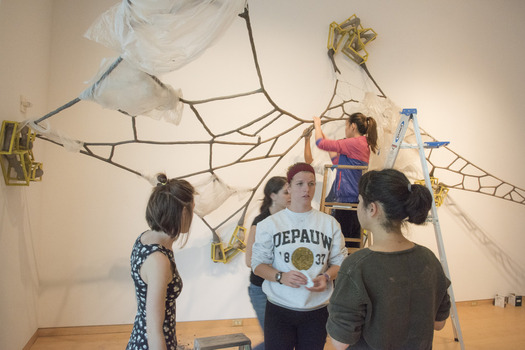 The Peeler Art Center galleries are proud to present a variety of free programs for students, faculty, staff, and the public each year. These events range from workshops and hands-on demonstrations to lectures and performances. All events are free and open to the public unless otherwise noted. For more information about a particular event, including special accommodations, please contact Misti Scott: mscott@depauw.edu or 765-658-4336.
Curator Lecture with Maggie Leininger
Tuesday, November 16, 2021,
4:00-5:00 pm (EDT)
Peeler Art Center, Lower Level Gallery

Out of Isolation features work from the DePauw University Art Collection that captures a sense of isolation, contemplation, reflection, and observation. The exhibition includes a wide range of media including paintings, photographs, drawings, prints, videos and Japanese screens that provide viewers with a contemplative environment encompassing remote landscapes, desolate streets, and empty interiors. Curated with assistance by DePauw University's Klauser Fellow, Austin Canales, Out of Isolation visually articulates moments that many of us most likely have experienced during our remote living/working/studying during the past year and a half. The exhibition will be on view from August 30 thru December 10, 2021.

This gallery talk given by Director and Curator Maggie Leininger will be free and open to the public in the lower gallery in Peeler Art Center.
Juried Show: Awards Presentation
Tuesday, February 8, 2022, 4:15 pm
Peeler Art Center, Visual Arts Gallery

The Annual Juried Student Art Exhibition features works created by current DePauw students enrolled in studio art courses. The 2022 exhibition is juried by Tom LeGoff, Professor at the School of Creative & Performing Arts.


Kate Kretz
The Appetites of Oligarchs
(Image Detail), 2015-2018
oil, acrylic and gold leaf on canvas
72 x 50-1/4
Evidential Truths
Monday, March 21, 2022, 4:15 pm
Peeler Art Center, Peeler Auditorium

Artist Kate Kretz, will lecture on her artworks in Evidential Truths. Kretz creates poignant work about aging, gender, and race.

This artist lecture will be open to the public on Monday, March 21, 2022 at 4:15pm (EDT) pm in the Peeler Art Center Auditorium.