Fulbright Award Sends Kacy Rauschenberger '15 to Malaysia
September 1, 2015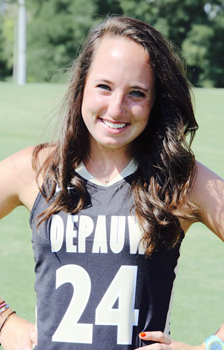 Kacy R. Rauschenberger, a May 2015 graduate of DePauw University, will spend this academic year teaching English in Malaysia after receiving an English Teaching Assistantship (ETA) from the Fulbright U.S. Student Program.
Rauschenberger is the fourth member of DePauw's Class of 2015 to be awarded a 2015 Fulbright. Natalie M. Weilandt is using an English Teaching Assistant award to teach in Turkey during the upcoming year. Savon M. Jackson will teach English in India with his ETA. Kandyce D. Anderson received a Fulbright U.S. Student fellowship and is conducting research in New Zealand in a project she's titled "Positive Affirming Spaces: Tools to Cultivate Sense of Self in Maori Youth."
Sponsored by the U.S. Department of State and established in 1946, the Fulbright U.S. Student Program competition aims to increase mutual understanding among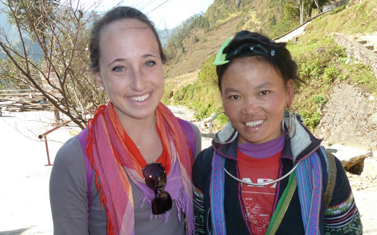 nations through educational and cultural exchange while serving as a catalyst for long-term leadership development.
A French and political science double major, Rauschenberger traveled to Vietnam, Laos and Cambodia as a first-year student at DePauw. She also spent a summer studying in France and served as a student leader on a Winter Term course to India during her junior year. Rauschenberger played varsity field hockey and served as a mentor for first-year students as well as a DePauw admissions ambassador.
In her Fulbright application, Rauschenberger said she hoped to use her experience "to better my understanding of the global community, using culture as a means of communication." She added, "Using conversation and an inquiry driven approach,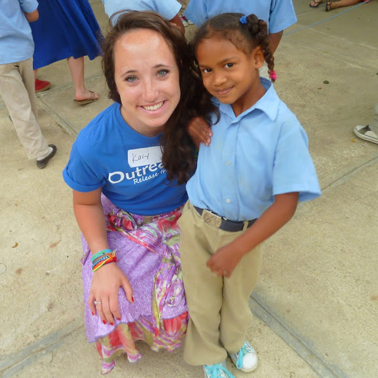 I will build personal relationships with my students, learning about their individual interests. I aim to engage in activities that are relevant to my students, whether that be religious festivals, sporting events, or other co-curricular activities. By engaging with the community outside of the classroom, I will be able to relate to and personalize my lessons to meet the needs of my students."
After returning from Malaysia, Rauschenberger intends to pursue a master's degree in international education.
The Fulbright Program was established by the U.S. Congress in 1946 under legislation introduced by the late Senator J. William Fulbright of Arkansas. It is sponsored by the U.S. Department of State's Bureau of Educational and Cultural Affairs , which works with private non-profit organizations in the United States and with U.S. embassies and binational Fulbright Commissions abroad to administer the Program. Policy guidelines are established by the presidentially-appointed J. William Fulbright Foreign Scholarship Board, which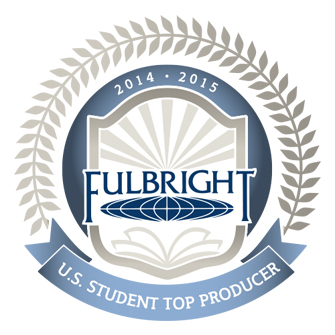 also selects the recipients of Fulbright awards.
DePauw University is listed among the "Top Producers of Fulbright Awards for U.S. Students, 2014-15" in the Chronicle of Higher Education. DePauw was also cited as one of the USA's top producers of Fulbright Fellows in the publication's 2013, 2012, 2011, 2009, 2008, 2007 and 2006 listings.
See the names of DePauw's Fulbright recipients here or visit the University's Fulbright page.
DePauw students and alumni who are interested in applying for Fulbright Awards may contact Humberto Barreto, Elizabeth P. Allen Distinguished University Professor and professor of economics and management, or Kate Knaul, assistant dean of experiential learning and director of national fellowships and awards.
Back