Vernon Jordan '57 is Syracuse University's Commencement Speaker
March 29, 2017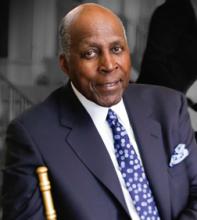 Vernon E. Jordan Jr. -- a business executive, attorney and legendary figure in the civil rights movement and 1957 graduate of DePauw University -- will deliver Syracuse University's commencement address. The event will take place May 14 in the Carrier Dome. Jordan will also receive an honorary degree during the ceremony.
Jordan is a senior managing director of Lazard Frères & Co. LLC (NYSE: LAZ), and is senior counsel with the Washington, D.C.-based law firm of Akin Gump Strauss Hauer & Feld LLP. He is the former executive director of the United Negro College Fund, former president of the National Urban League, and has been a longtime adviser to President Bill Clinton.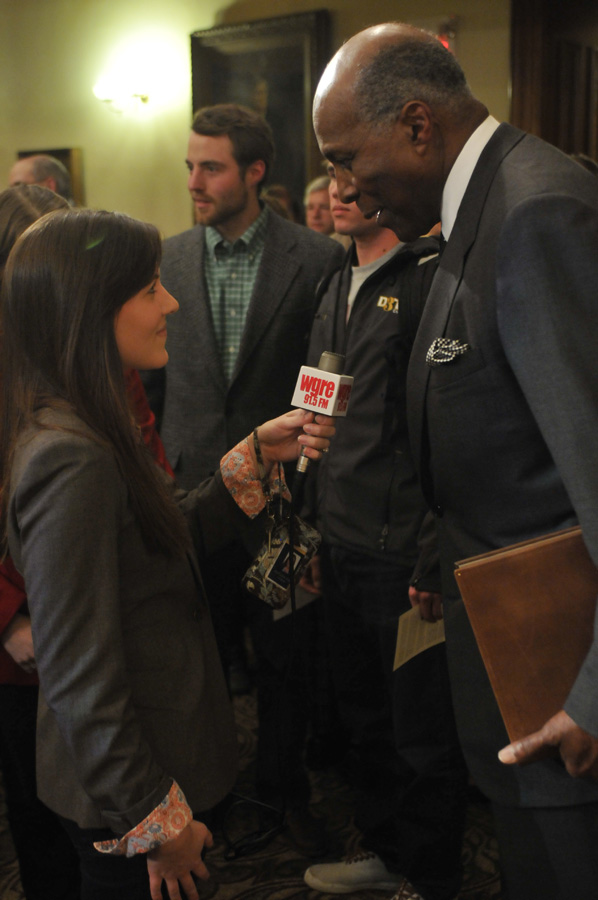 "Vernon Jordan has been a leading American civil rights leader and public policy advisor for more than 50 years," notes Syracuse Chancellor Kent Syverud. "Our graduates will benefit from hearing Mr. Jordan's insights and perspective on the global society they are about to enter. His vast experience and success in government and business, combined with his commitment to a civil and just society, will inspire our students as they set off to chart their own course in the world." (at left: Jordan talks with a student reporter from DePauw's WGRE in historic East College)
Adds Jordan, "I'm grateful to Syracuse University for this honor. It has been 60 years since I graduated from college, and I'm eager to share with the Class of 2017 and the Syracuse community my thoughts on, and the need for, our shared fight for justice."
Read more at the Central New York Business Journal.
A political science major as an undergraduate, Jordan is an advisory member of DePauw's Board of Trustees and has twice presented the commencement address at his alma mater, in 1973 and 1993. In December 2009, he was one of eight individuals presented with the Du Bois Medal, the highest honor awarded by the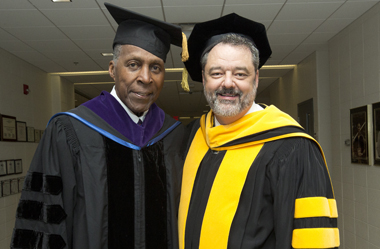 Harvard University Institute of Politics' W.E.B. Du Bois Institute. His other numerous awards include the Spingarn Medal, the NAACP's highest honor for achievement, and the Trumpet Award. In 2014 he received The American Lawyer magazine's Lifetime Achievement Award.
Last October, Jordan returned to campus to deliver the keynote address at the inauguration of DePauw's twentieth president, D. Mark McCoy. The remarks were presented as part of the Timothy and Sharon Ubben Lecture Series, and are embedded below.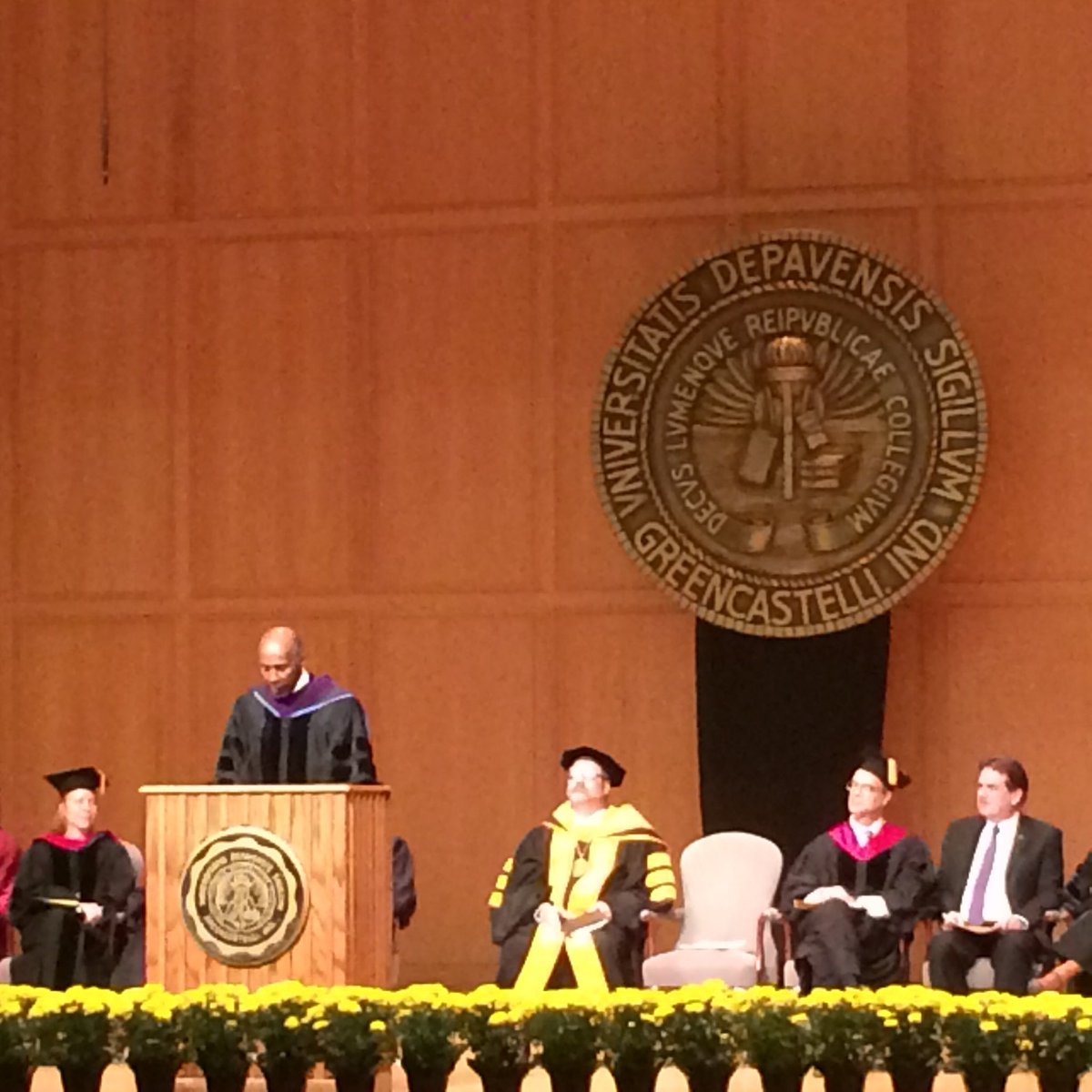 "DePauw expanded my mind, broadened my horizons, lifted my sights and prepared me to serve and to lead," Jordan said in his address, recalling that he was the only African American in his class. "While I came here to learn political science and history, it was also an opportunity to learn about people I did not know and people who did not know me. So while I learned a lot here I also taught a lot, just by the very fact of my presence."
He added, "While I loved DePauw when I was a student, I love DePauw more today because of the way it has changed. Today's DePauw is more diverse, more open, more in tune with what America is and can become."
Read more here.
Back