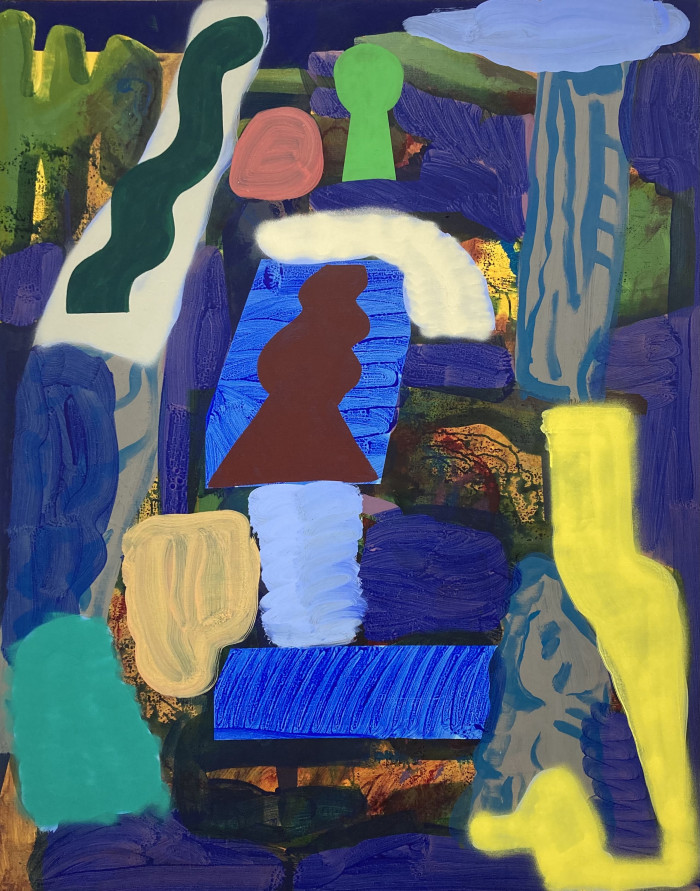 Ritual, 2022
Acrylic, spray paint, and flashe on canvas
60 x 40 inches

Arboreta, A Sabbatical Exhibition by John Berry
March 6 - April 7, 2023
Peeler Art Center, Visual Arts Gallery

The paintings in Arboreta draw inspiration from the history, structures, and resilience of the Schrebergarten in Leipzig Germany, exploring the implications for how we organize our images, ourselves, and our communities. Hovering between landscape and abstraction, flat shapes compartmentalize space into different surfaces, barricades, and hiding spots. The artifice and ambiguities of spatial illusion are out in the open, weaving a seemingly wider range of frequencies into a smaller, simpler encounter.