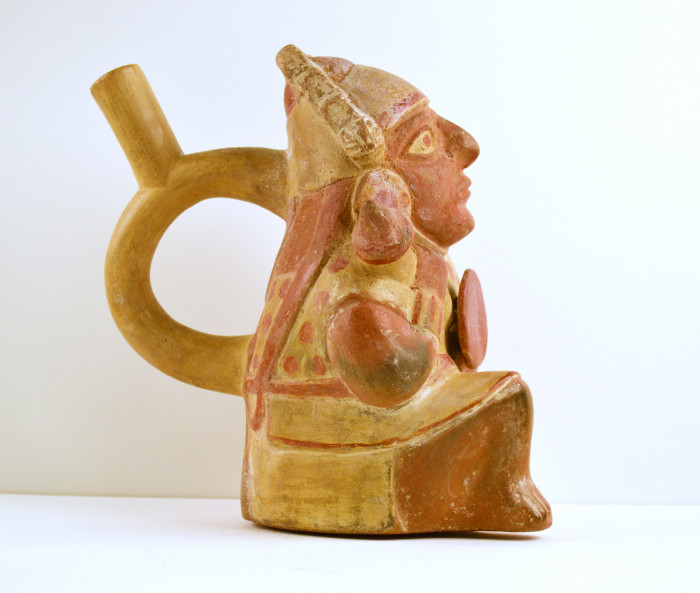 South American Blackware Avian Vessel
10th-13th Century
Clay
1995.17.55

Modeling the Moche Worlds. The Ritual, Natural, and Supernatural Vessels at DePauw's Art Collection
March 22 - June 30, 2023
Peeler Art Center, 2nd Floor Case

Professor Vargas Marquez will be working with art history students of DePauw University to curate an exhibition that features ancient American objects from DePauw's permanent collection. Connecting history with museum practices, students will explore topics related to ethics, curating, collecting, and power through display. Participating Students: Solomon Alhakeem, Richard Beardsley, Trotter Benson, Ella Burrice, Marcus Childs, Abby Fathauer, Cora Gilbert, Josh Krusenklaus, Madison Montero, Anthony Parille, Jack Riggle, Jay'la Teasley, Blake Woodard, Jingze Zhou.