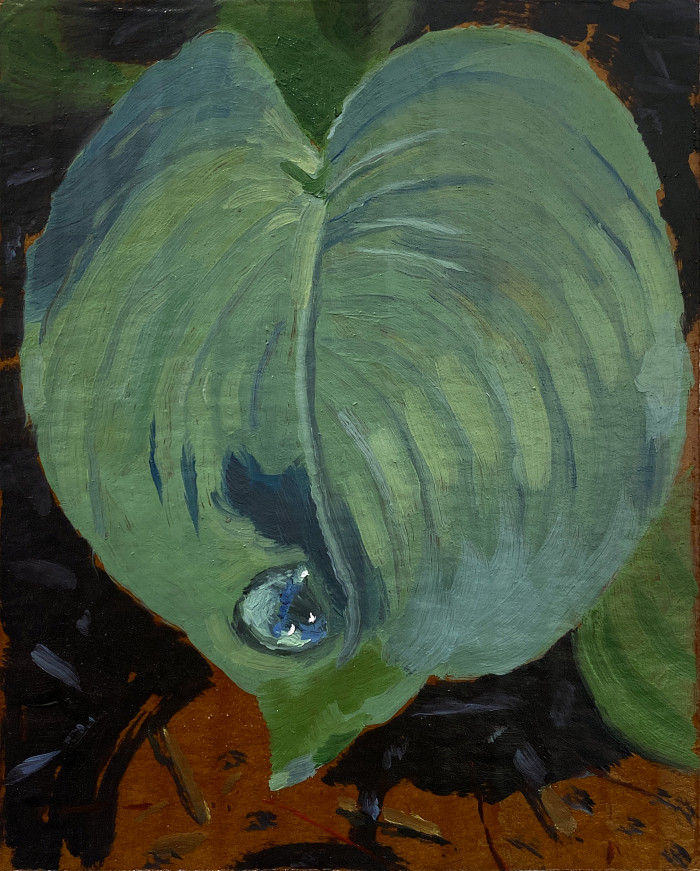 Drea Cofield
Dewdrop, 2022
oil on cardboard
7 x 5 inches


Many Pastorals
June 3 - June 26, 2022
Peeler Art Center, Visual Arts Gallery

The pastoral is an idea; a landscape that lives in the mind, in memory, and in the utopian impulse. The exhibition uses landscape as subject, frame, or referent to ruminate upon the urgent need to respond: to the observed universe, to the woods as we find them, and the walled gardens we build and live within. A dewdrop captures a passing cloud as effortlessly as a cat becomes a portal and a creek becomes a cosmic mirror. Although these works range widely in scale, tone and tenor, most of the paintings were made in one sitting.

Opening reception will take place Saturday, June 4 between 2-5 pm. Please come and celebrate with us in person!