Cummins CEO Tim Solso '69 Selected to Address DePauw's Class of 2011
January 31, 2011
Also: Pre-Order Commencement DVD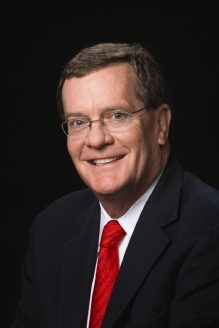 January 31, 2011, Greencastle, Ind. — Theodore M. "Tim" Solso, chairman and chief executive officer of Cummins Inc. and 1969 graduate of DePauw University, will deliver the principal address to DePauw's Class of 2011 at the University's 172nd annual commencement. The ceremony will take place on Sunday, May 22, at 1 p.m. (EDT) in Holton Memorial Quadrangle.
Solso also will be presented with an honorary doctoral degree at the event.
The commencement speaker is selected by senior members of the DePauw Student Senate and President Brian W. Casey. Solso's name was the first raised by the senior senators as a possibility for addressing their graduating class.
A psychology major at DePauw, Tim Solso earned an M.B.A. from Harvard University in 1971, the same year he joined Cummins Inc. He has served as the company's chairman and chief executive officer since January 2000. Prior to his current role, he was president and chief operating officer from 1995-2000 and served as vice president – engine business from 1988-1995.
Under Solso's leadership, Cummins has grown into a Fortune 250 company that designs, produces and sells diesel engines, power generation equipment and related components worldwide. The company currently does business in more than 190 countries and territories and in 2008 recorded its fifth straight year of record financial results, with more than $14 billion in sales and $755 million in net income.
Solso also serves as chairman of Cummins Foundation, one of the oldest corporate foundations in the country, which is focused on supporting environmental, educational and social justice initiatives in the communities where Cummins operates. He also currently holds leadership roles at a number of other companies, business organizations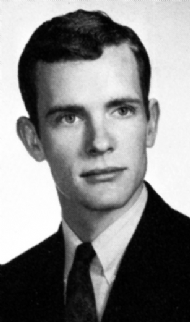 and philanthropic endeavors. (at left: Solso's senior photo in the 1969 Mirage)
He is the U.S. chairman of the U.S. – Brazil CEO Forum, a member of the board of Ball Corp., Ashland Inc., the American Transportation Research Institute and is a member of the Business Roundtable. He also serves on the board of the Initiative for Global Development, Earth University and the Earth University Foundation. Along with Bill Gates and other leading U.S. business executives, Solso serves on the American Energy Innovation Council. He is a past member of DePauw's Board of Trustees.
Solso was awarded the Ellis Island Medal of Honor in 2008, was honored in 2007 with the Anti-Defamation League's "Man of Achievement Award," as well as the 2007 International Executive of the Year award from the Academy of International Business (AIB), the 2007 Six Sigma CEO of the Year Award, and the American Business Award for "Best Chairman," and in early 2009 was awarded the William R. Laws Human Rights Award by the Human Rights Commission of Columbus, Indiana, where Cummins is headquartered. In 2010 Barron's listed Solso as one of America's "30 Most Respected CEOs" and he was one of five finalists for MarketWatch's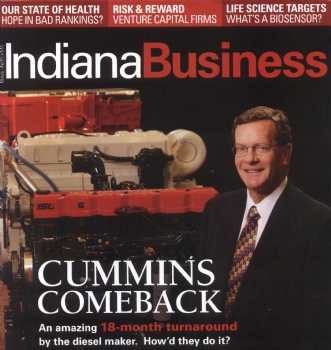 "CEO of the Decade."
He received DePauw's Old Gold Goblet, given for "eminence in life's work and service to alma mater," in 2007.
That same year, Cummins began a partnership with DePauw which funds partial scholarships for students from India -- where the company has major operations -- to attend DePauw. The engine maker also provides internships at its operations in India for DePauw students.
Solso and his wife, Denise Manning Solso ('69), provided a gift to the University that created an approximately 3800-square foot laboratory building, Manning Environmental Field Station, within the 520-acre DePauw University Nature Park. Read more in this previous story.
For more information on DePauw's commencement, click here.
Back