Anna Butz '14 Awarded Fulbright to Teach English in Colombia
May 6, 2014
DePauw University senior Anna M. Butz is the recipient of an English Teaching Assistantship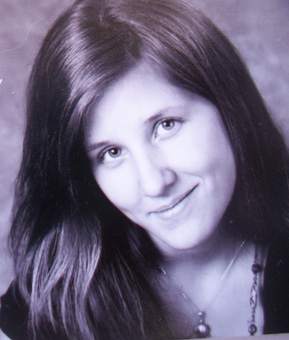 from the Fulbright U.S. Student Program competition and will spend the 2014-15 academic year teaching English in the Republic of Colombia.
Butz is the fifth member of the DePauw community to be announced as a 2014 Fulbright winner. Seniors Samuel R. Leist amd Abigail E. Emmert also received English Teaching Assistantships and will teach English in Turkey. Claire E. Jagla, a 2012 graduate of DePauw, will use an ETA to teach English in South Korea. Ashley M. Conard will use a Fulbright U.S. Student scholarship to conduct computational biology research and study in Belgium.
"Having lived in Chile as an exchange student in high school and in the Dominican Republic during college, I have developed a special place in my heart for Latin America and international education," says Butz, who majored in Romance languages, minored in sociology, and was inducted into Phi Beta Kappa. "The Fulbright Colombia program appealed to me because of its collaboration with the Colombian government (the Ministry of Education and ICETEX) to place Fulbright recipients in host institutions, demonstrating a real effort to promote international education in the country. Colombia also has the highest number of internally displaced people (desplazados) in the world due to military and guerrilla violence, forcing people from the countryside into Colombia's urban areas."
She continues, "Along with teaching English at my host university in Bogota, I will organize a volunteer project to integrate university students and the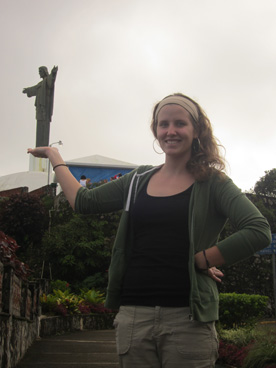 desplazados in their city. Students and I will go once a week to work at a community center with new arrivals and give lessons on important tools to succeed in the given neighborhood (such as how to apply for jobs, where to go for healthcare, and ways to become educated.) In this way, I will act only as a facilitator while Colombian students will use their own educational resources and familiarity with the locale to help those in their community who have limited access to such things."
Butz, who spent the second semester of her junior year teaching in the Dominican Republic, interned last summer at Exodus Refugee Immigration in Indianapolis, teaching English to students who had moved to central Indiana from Burma.
"Unlike teaching in the Dominican Republic where I could resort to Spanish when necessary, teaching English to the Burmese forced me to use more visual imagery and real-life functions, such as how to fill out job applications using proper grammar, how to format an email, and where to find GED classes," she notes. "In Colombia, I plan to combine my teaching styles and incorporate both engaging activities and real-life applications to help my students learn English in a way that is not only enjoyable, but also practical."
Butz, who speaks both Spanish and French, adds, "Because I am aware of my privilege as an educated individual, I now have a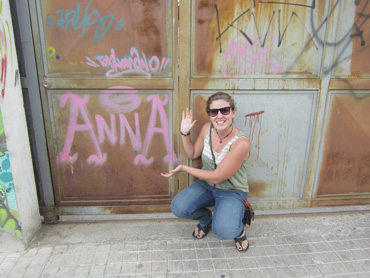 responsibility to contribute to the community that helped me become the person that I am today, which is Latin America. I decided to apply for an ETA to Colombia because I recognize in the Fulbright Colombia program the same enthusiasm for international understanding as I see in myself. Teaching English in Colombia, a country with structural inequalities and internally displaced people with whom I wish to work, will allow me to use what I have learned to become a better educator and community activist. As I continue to work toward a career in international education and social work in the U.S. and Latin America, the Fulbright program will give me a different perspective on the role of education in the Colombian society and the needs of communities."
The senior states, "My experience working with citizens of other countries both within and outside of the United States has taught me the importance of helping people integrate into new communities. I hope that my experience with Fulbright in Colombia will teach me about an education system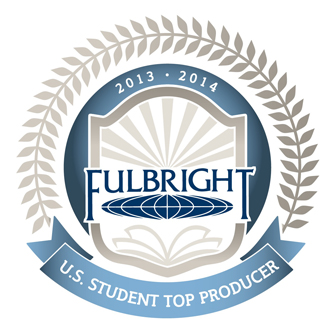 and a society different than my own, and therefore help me to become a better resource and global citizen."
Sponsored by the U.S. Department of State, the Fulbright U.S. Student Program is the largest American international exchange program offering opportunities for students and young professionals to undertake international graduate study, advanced research, university teaching, and teaching in elementary and secondary schools worldwide. Fulbright student grants aim to increase mutual understanding among nations through educational and cultural exchange while serving as a catalyst for long-term leadership development.
The Fulbright U.S. Student Program currently awards approximately 1,800 grants annually in all fields of study, and operates in approximately 155 countries worldwide. Fulbright full grants generally provide funding for round-trip travel, maintenance for one academic year, health and accident insurance and full or partial tuition. Since its inception in 1946, the Fulbright Program has provided more 325,000 participants, chosen for their leadership potential, with the opportunity to observe each others' political, economic and cultural institutions, exchange ideas, and embark on joint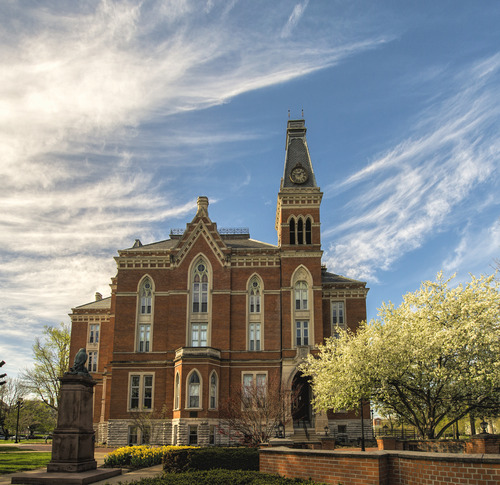 ventures of importance to the general welfare of the world's inhabitants.
DePauw University is listed among the "Top Producers of Fulbright Awards for U.S. Students, 2013-14" in the Chronicle of Higher Education. DePauw was also cited as one of the USA's top producers of Fulbright Fellows in the publication's 2012, 2011, 2009, 2008, 2007 and 2006 listings.
See the names of DePauw's Fulbright recipients here or visit the University's Fulbright page.
DePauw students and alumni who are interested in applying for Fulbright Awards may contact Humberto Barreto, Elizabeth P. Allen Distinguished University Professor and professor of economics and management, or Kate Knaul, director of global opportunities and assistant dean of academic life.
Back