Gavin DeGraw and David Nail Perform Here March 17
February 20, 2012
Singer-songwriter Gavin DeGraw -- whose hits include "Chariot" and "I Don't Want to Be" (used as the theme for TV's One Tree Hill) will perform a concert at DePauw University on Saturday, March 17. The show, which includes special guest David Nail, begins at 7 p.m. in Neal Fieldhouse, located within DePaw's Lilly Physical Education and Recreation Center. Tickets for DePauw students, faculty and staff are free (one per person) and $15 for additional tickets and visitors. Click this link for more information and to obtain tickets.
DeGraw has enjoyed success since breaking through in 2003 with his debut album, Chariot, which sold over a million copies, earned platinum certification, and yielded three hit singles: "I Don't Want to Be", "Follow Through", and the title track.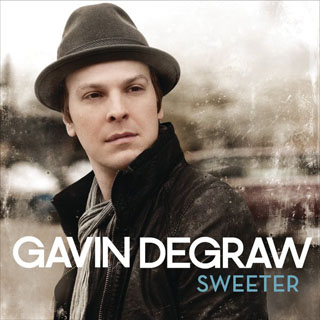 He followed that up with his self-titled second album, which debuted at No. 1 on the digital sales chart and at No. 7 on Billboard's Top 200 album chart in 2008, spawning the hit singles "In Love With A Girl" and "We Belong Together". He followed up Free in 2009, and Sweeter, which was released last fall. It includes the platinum hit, "Not Over You".
"This is the funkiest, sultriest record I've ever made," DeGraw says if the latest album. "It satisfied a lot of things for me that I wanted to have satisfied musically."
"The 10 songs on Sweeter, DeGraw's fourth album, are taut, efficient and hook-packed, with guitars bolstering the big choruses," noted Rolling Stone. "DeGraw is an excellent singer, with a hint of grit in his tenor that tips power ballads like 'Soldier' toward soul music.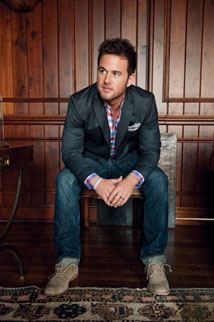 David Nail's latest album, The Sound of a Million Dreams, is the follow-up to 2009's I'm About to Come Alive, which yielded the top ten hit "Red Light", listed by Esquire magazine as one of "50 Songs Every Man Should Be Listening To". "Let it Rain" hit #1 on Billboard's country chart in January. Nail has been nominated for a Grammy Award and Academy of Country Music Award.
The concert is presented by DePauw's Union Board. For more information, contact unionboard@depauw.edu or call (765) 658-4270.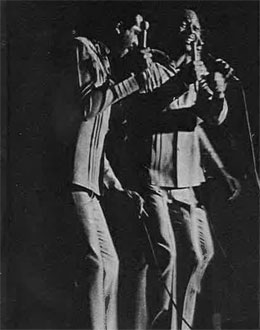 DePauw has a history of hosting concerts by influential popular musicians. Recent visitors have included Third Eye Blind, Jack's Mannequin, the Black Eyed Peas, Mike Posner, Lupe Fiasco, Ben Folds, The Roots, Howie Day, Guster, Ben Kweller and Rufus Wainwright. Past guests such as Smokey Robinson and the Miracles, Dave Matthews, the Four Tops (pictured at left performing in Bowman Gym), Harry Chapin, the Isley Brothers with Jimi Hendrix, Psychedelic Furs, Pure Prairie League, Billy Joel, The Byrds, America, Chiddy Bang, the Carpenters, Maynard Ferguson and the Temptations have also performed on campus. Additionally, singer/songwriter/producer Todd Rundgren presented an Ubben Lecture at DePauw in April 2009.
Back